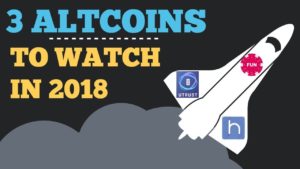 Nowadays it's quite common for internet shops and online services to accept bitcoins. Even the giants like Ebay launched bitcoin support via PayPal. So, what about numerous altcoins? Where one can pay with, say, litecoins or dogecoins?
CheapAir.com
The online train and plane tickets booking service CheapAir.com is about to start accepting litecoins and dogecoins. The service has already given the green light to bitcoins: in November 2013 it started accepting the aforementioned crypto-currency and a bit later this option became available for those who book train tickets and hotel rooms online. In June 2014 the company reported that they had already made 1.5 million dollar worth sale of tickets and hotel rooms for bitcoins.
In his interview to CoinDesk, CheapAir.com CEO Jeff Klee said, that they were encouraged to integrate altcoins in their payment system by numerous  comments of their customers. Klee deliberated on the new option launch: "We've had some success with bitcoin, we've gotten some new customers there – enthusiastic customers. We've gotten a great response since we began accepting [bitcoin], and we had some requests for dogecoin and litecoin. We figured why not?"
BTCTrip
BTCTrip is the first service of online plane tickets and hotel rooms booking that declared their support of crypto-currencies. The project was launched in June 2013 as was positioned as an alternative to such giants as Expedia and Travelocity. From the moment of their launch and up to now, BTCTrip has been focusing on satisfying bitcoin society needs.
In August 2014 BTCTrip officially expanded its payment options to include litecoin and dogecoin. The founder of the service Martin Fernandez said that he was really happy to add popular altcoins to BTCTrip  payment system.
Martin also explained that the company's aim to expand their customer base triggered the decision to embrace new payment options and introduce litecoins and dogecoins into the system. "Altcoins is a long-term smart business strategy. I follow [dogecoin] community and I think they are very fresh. They are trying to do new things, so for us, it was very important to accept dogecoin," Martin said. "Litecoin was, for me, always the second coin in the market', he added. "For me, BTCTrip is a company, but it is also an experiment in cryptocurrency communities."